In the Level One Course you will learn everything you need to know to be able to go and practice this phenomenal technique.  The course is good for 48 CEUs*.
The Level Two Course is designed to help the Practitioner hone their skills in this specialized mode of hypnosis and also provides even more tools to be able to work with more resistant clients.  This Course is good for 32 CEUs*.
We are now able to offer our graduates, anywhere in the world, a certificate to practice QHHT®. **
The future vision of the Quantum Healing Hypnosis Academy is to have mentors in the field to assist practitioners in a one-on-one basis to fine tune and perform this technique in its TRUE fashion.  This will lead to a list of practitioners that we will give our stamp of approval and place on a recommended list as knowing what they are doing and practicing QHHT® as it is intended.  We are also looking to offer higher degree programs for those wishing to make this their profession.
*  CEUs are awarded on a state-by-state basis for certain professions.  You will need to check with your state certifying board to see if these courses qualify for your profession in your state.
**  This Certificate to Practice QHHT® is automatically included in the LIVE, IN PERSON classes as well as the ONLINE class provided the student has passed the exam and performed the mandatory practice sessions.
QHHT® Official Practitioner Forum Moderators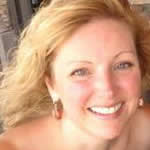 Suzanne Spooner
Des Moines, IA, USA
Hello@SuzanneSpoonerQHHT.com
SuzanneSpoonerQHHT.com
QHHT® Level 3
QHHT® Official Forum Moderator
---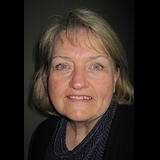 Marilyn Dyke
Des Moines, IA, USA
bodysoulapotheca@aol.com
QHHT® Level 3
QHHT® Official Forum Moderator
---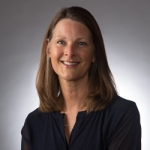 Diane Morrison
Turner's Falls, MA, USA
dimimo@hotmail.com
QHHT® Level 3
QHHT® Official Forum Moderator
Quantum Healing Hypnosis Technique℠ is a growing and evolving technique. We have several systems in place to help and support the Practitioners of this technique in its evolution.
After completing the Level One Course in Quantum Healing Hypnosis Technique℠, you are not "left to fend for yourself."  You are never alone or on your own unless you want to be.
We have a wonderful live support group for practitioners who will answer any questions you may have about your cases.  This QHHT® Official Practitioner Forum is a wonderful place to share your experiences and receive input on your sessions.  Along with the live support, there are videos from Dolores and Julia addressing specific questions and issues raised by the practitioners, as well as material and advice on how to market yourself and your business.