If your mind is powerful enough to make you sick it's also powerful enough to heal you.
That's the ultimate goal of my Hypnotherapy Courses that teach my Quantum Healing Hypnosis Technique℠ (QHHT®). Before a practitioner can ask what many call the higher self or soul to heal the body, the cause behind the problem must first be identified. This is done using my unique technique of regression that enables the facilitator to guide his or her subject back through time into their past lives. But to be able to regress a subject in the first place requires training. That is where my Hypnotherapy Courses come in.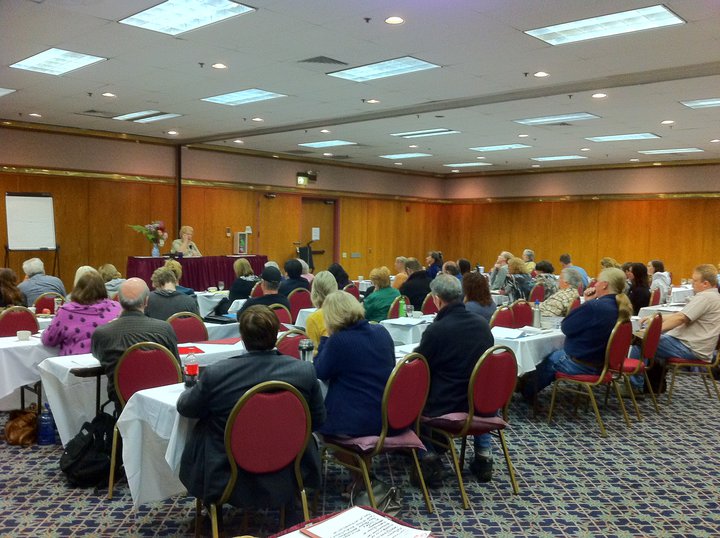 Using a step-by-step process, I teach my method all over the world, so that qualified QHHT® regressionists will be available to people everywhere who need help. My specially designed Hypnotherapy Courses utilize visualization to regress a subject deep into the subconscious mind to retrieve vital information by experiencing their past lives.
The Hypnotherapy Courses I offer are taught in a two-tiered approach. Level 1 is a 5 day course to equip students with all the necessary know how and resources to perform my QHHT® technique by themselves with their own clients.
During this Hypnotherapy Course you will learn how to induce clients to the somnambulistic state of trance, achieve a 90% somnambulistic success rate, navigate clients through a variety of past lives, communicate with the subconscious, diagnose the metaphysical meanings behind a wide variety of diseases and perform my QHHT® technique in its entirety so you can practice and achieve the same healing results I do.
Level 2 is an advanced 3 day Hypnotherapy Course for students who have completed the Level 1 course and have practiced QHHT® on at least 10-15 different people. Level 2 is designed to expand a student's abilities to help deal with more challenging clients.
In the Level 2 course, practitioners will be given the chance to spend more time with me and more time getting to know their colleagues in an intimate setting with a limited number of participants, ensuring that each student receives personalized, intensive feedback, advice and attention. Students practice on each other and the sessions are video recorded to get you on your way to the next level of certification.
Once a student has completed both Hypnotherapy Courses, they will be able to easily guide their subjects into the somnambulistic state, where any physical or mental problems they are holding onto may be identified, and the higher self, or soul, can be asked to heal the body and the mind. If the subject's karma allows, the healing can be instantaneous.
To be able to share the ability to help people in need is an honor and a vital part of my work to disseminate lost knowledge as human consciousness continues to ever expand.
Dolores Cannon
More about Dolores on Google+