Dearest Friends,
Welcome to the New Earth! Just a few days ago, on December 21, 2012, truth-seeking souls came together to join our "3 Magic Words" European Premiere Gala Ascension Event in London to welcome a new wave of love and light all over the world.
Although some of you may have watched the live stream of the event online, I thought you might like to know what it was like to be there in person. Perhaps you would also like to share with me and other visitors on my website and Facebook page how you marked this momentous occasion. We would love to hear from you!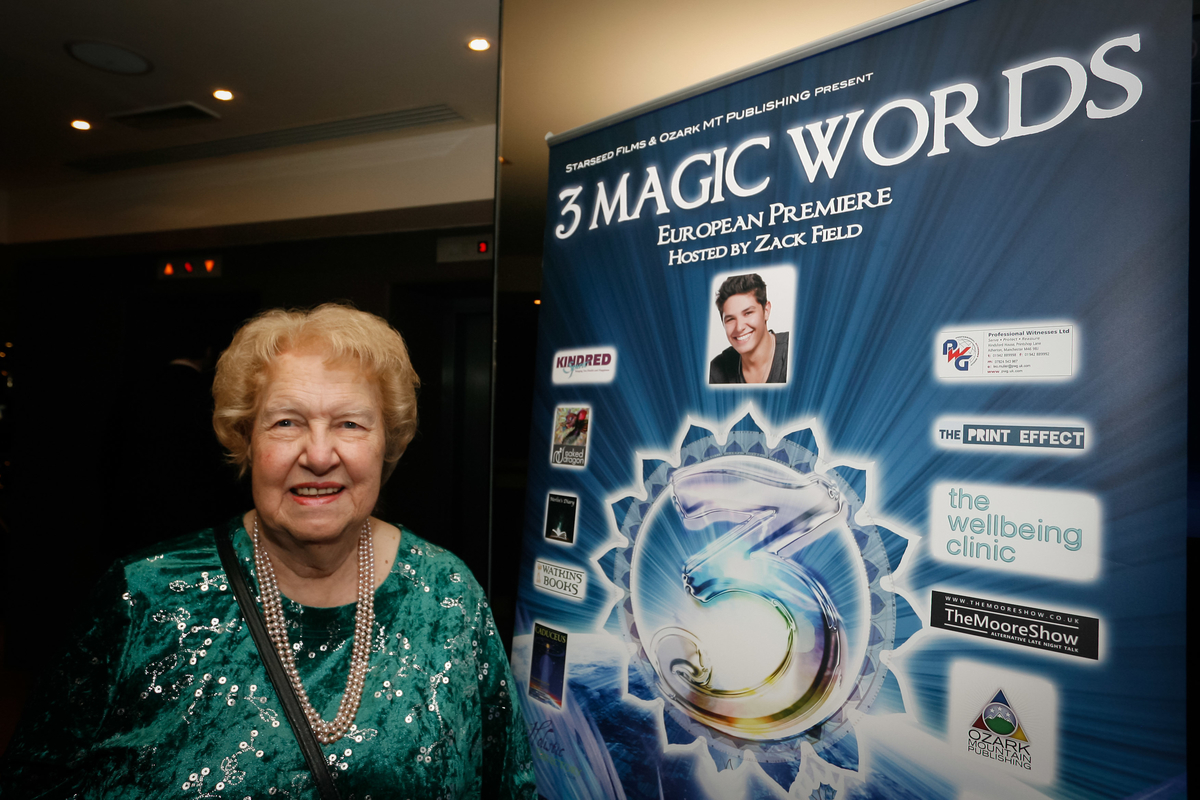 When I was escorted down the "blue carpet," it was amazing to feel such positive energy at a movie premiere. Many of the big Hollywood studios have premieres in London for their blockbuster movies at the very same theater we used. The "3 Magic Words" premiere was different for many reasons, the most important being we organized it to make a positive contribution to the world at this crucial time in history.
Since some of you still haven't seen the film, I won't reveal what the "3 Magic Words" are, but when the screening was over a profound recognition of our divine nature was evident in the room. Throughout the evening, Lucinda Drayton performed her magical songs in an angelic voice that deeply moved the audience. Sonya Sophia also conducted an energetic and entertaining cleansing exercise to help us prepare our minds, bodies and souls for the new era of consciousness ushered in by the universe itself.
Perhaps the most touching part of the evening was the reading of the Declaration of Consciousness by the youngest member of the "3 Magic Words" cast, Simran Chevallier. Her clear intent and the sweetness of her soul rang out through the auditorium and to the entire world. Simran truly represents the new consciousness of the gifted children who continue to incarnate to bring their wisdom and hope for the future of the New Earth.
As the pivotal year 2012 ends, many of us are taking stock as we look forward to the promise of a new year. We have more to look forward to now than ever – not only our hopes and wishes for 2013 – but the incredible promise of a beautiful New Earth.
Always,
Dolores Cannon
More about Dolores on Google+